Metaphysical Ministry
Dr. Nelson is an ordained minister in the International Society for Metaphysical Humanism (formerly the Metaphysical Church of Humanistic Science), and offers spiritual services to all people.
As a reverend, Dr. Nelson performs weddings, memorials, pre-marital counselings, spiritual education, and pastoral councelings.

As a metaphysical minister, Dr. Nelson offers his services for those who are spiritual, but do not feel any rapport with modern religions. The society advocates a healthy-centered spiritual philosphy. Metaphysical humanism stresses looking withing yourself to create a healthy balance of physical, metaphysical, spiritual, and psychological concepts as a pathway to self completeness.
Powered by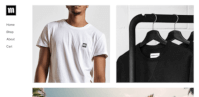 Create your own unique website with customizable templates.